Project summary
Dear #SMEOrigin website visitor,
do you have a favourite flavour from your region - a flavour that can be found nowhere else in the world? Yes, we all have them!
European countries offer a unique heritage of regional food traditions and a diverse landscape of specialties, reflecting their rich history of multi-ethnic and cultural development. Regional food represents a common European cultural heritage and is therefore a major economic asset for many European regions. Regional food products have a tremendous impact on local development, they are a cultural asset and they generate cooperation between various sectors such as tourism and agriculture. 
This is why #SMEOrigin is so important to the whole ecosystem!
In other words – all of us involved, partners from 7 EU countries, believe that regional products with protected origin are not just foods and goods but a part of our cultural and historical heritage. And that they are the key to a more delicious, more social, more smiling and more successful Europe!

The overall objective of the project is to improve regional development policies and funding programmes aiming at increasing the competitiveness of SMEs in the food sector. More specifically, the project has been designed to foster products with a geographical indication in the involved regions by improving the quality standards of SMEs, fostering their digital transformation, and promoting the authenticity of the products.
In many regional policy instruments, geographical indication products and the food sector are either underrepresented or not mentioned at all. We, the SMEOrigin consortium, believe that through interregional policy learning and exchange of experience and good practices, we can improve relevant regional policies and indeed support the food sector.
Image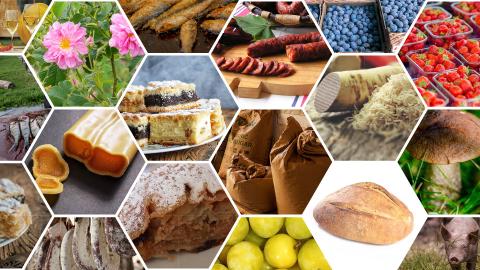 Find your local partner
Are you an SME growing or producing GI food products? Find your local #SMEOrigin partner to learn how you can benefit from the project.
What will this project change
Regional policies aimed at supporting food SMEs
Better understanding and improving of the GI food value chain
Attitudes, mindset and market interest towards GI food products