Reaching out to new regions - Solidarity and cohesion through interregional cooperation
10 Oct 2023
09 : 30 - 10 : 30 CEST
In person | Brussels, Belgium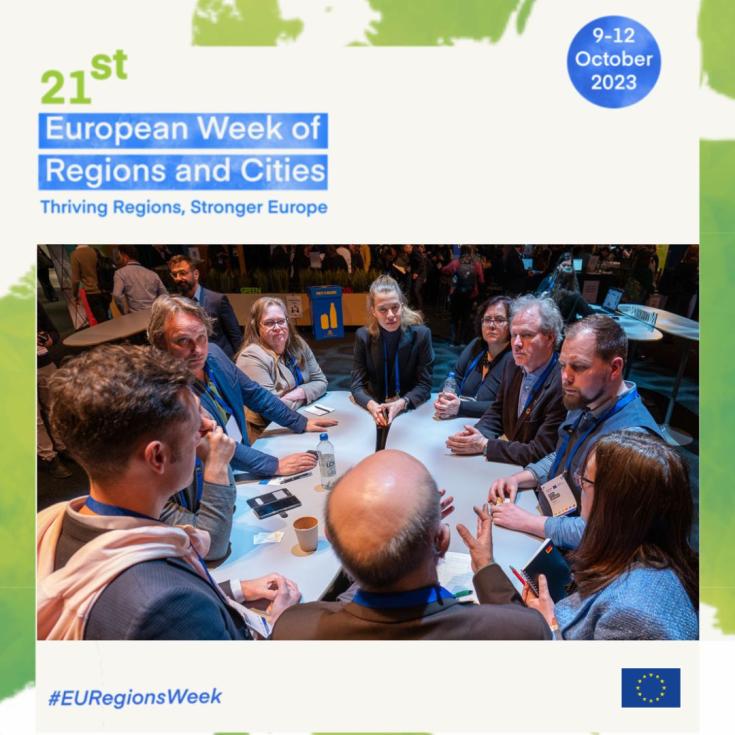 Join us at the European Week of Regions and Cities to discuss new cooperation opportunities brought by the expansion of the Interreg Europe programme.
Interregional cooperation brings regions together to develop solutions to enhance government investment, innovation, and capacity building. The Interreg Europe programme is expanding to welcome new partners from seven new countries: 
Albania,
Bosnia and Herzegovina,
Moldova,
Montenegro,
North Macedonia,
Serbia, and
Ukraine
Our workshop 'Reaching out to new regions - Solidarity and cohesion through interregional cooperation' on 10 October (9:30-10:30) is your chance to learn more about the new cooperation opportunities and connect with potential new partners.
Join us for an interactive discussion about the future of interregional cooperation and the impact it can have on the prosperity of regions.
The workshop takes place in Brussels at SQUARE Brussels Meeting Centre (Mont des Arts, 1000 Brussels), room 311+312. Participation is possible only in person. Advance registration is required.
Registration is open. Don't wait too long to sign up for a spot, because places will be allocated on a first come, first served basis. Registration is open between 1 August and 30 September.
See all our #EURegionsWeek activities
We will organise several activities during the European Week of Regions and Cities. Have a look at the full list and more information on our #EURegionsWeek overview page.
Our #EURegionsWeek activities