The Policy learning week: Low-carbon economy day
17 Mar 2022
11 : 30 - 18 : 00 CEST
Online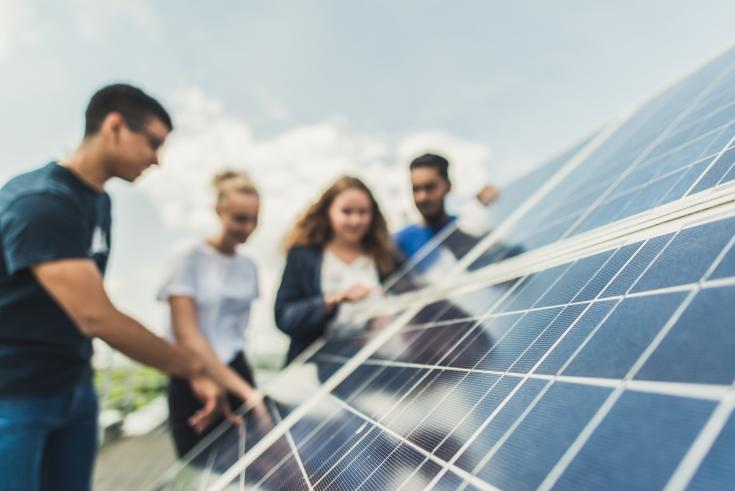 On 17 March, we are organising a special Low-carbon economy day as part of our Policy learning week! During this day, we have organised several sessions around the topic of low-carbon economy, with a dedicated workshop on energy poverty. Explore the full agenda below. 
Agenda
Explore the activities and choose the sessions you would like to attend! Register today. 
Ask an expert session | 11:30 – 12:00 CET
A dedicated session where we ask our experts, Katharina Krell and Simon Hunkin, questions coming from the community! Topics we will be discussing: 
Travel with us to Rouen, France |12:00 – 12:30 CET
The fourth and final stop of our virtual European tour will take us to Normandy, France, as part of our low-carbon economy day. During this online study visit, we will present the Interreg Europe project APPROVE.
APPROVE aims at tackling barriers to the development of renewable energy sources (RES) through awareness raising, capacity building and effective participation and involvement. In this video, we will put the spotlight on several initiatives the French regions have implemented for the involvement of citizens in energy projects such as an energy community project (ECLORE) and an old mill turned into a hydraulic production site. 
Online workshop on energy poverty | 14:00 – 17:00 CET
It is estimated that 34 million people in the EU are in energy poverty. It is defined by the European Commission as when:
energy bills represent a high percentage of consumers income, affecting their capacity to cover other expenses

when consumers are forced to reduce their energy consumption, with an impact on their physical or mental well-being
Low-income households are most at risk of energy poverty. This is affected by the energy efficiency of the residence, and the performance of appliances, such as heating and hot water, cooling, and lighting, amongst others. Issues can be particularly exacerbated if buildings are very old, and varied ownership models (if residents are rented) can impede action.
With the COVID-19 pandemic, and a recent dramatic rise in energy prices and inflation, energy poverty is rocketing up the political agenda. As well as providing relief for energy poor households, support also needs to aid the transition from fossil fuel to sustainable energy. 
This workshop aims to inform participants of different approaches to tackling energy poverty, presenting services from the European Union for sharing knowledge (Interreg Europe, Energy Poverty Advisory Hub) and presenting a categorisation of possible interventions. Cutting-edge examples will be provided from Interreg Europe pilot actions, and proven interventions will be presented as good practices.
Explore the draft event's agenda and register today!
Online policy helpdesk |17:00 – 18:00 CET
Do you need advice on a specific regional challenge? Book a 10-minute individual meeting with our experts at the end of the workshop!
Other Policy learning week events
Organised over the course of a week, from 14 to 18 March, we are bringing you several dedicated thematic events, register today!
This week will be the opportunity to meet like-minded participants, exchange good practices and experiences, create synergies and learn more about our services and how we can help you.
Credit: Photo from SHREC