How to integrate a new EDIH into the regional ecosystem
Image
Matchmaking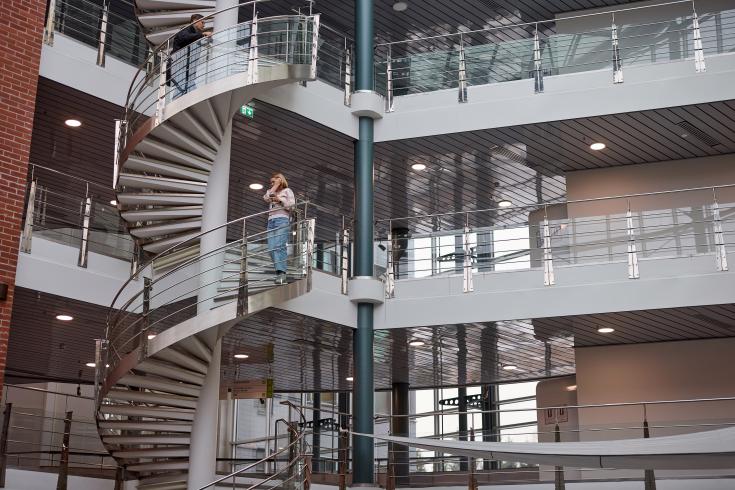 On 22 November 2022, the Policy Learning Platform organised a matchmaking in Espoo, Finland on governance and services of European Digital Innovation Hubs.
Our expert Luc Schmerber and Thematic Manager Elena Ferrario moderated the session which was organised at the request of the Central Transdanubian Regional Innovation Agency (CTRIA), Hungary.
Participants
Host
Dr Ákos Szépvölgyi, Managing Director of CTRIA
Peers and Experts       
Christina Koch, aws (Austria) – RCIA, DigiBEST
Juan Carlos Martinez, CEEI-Burgos (Spain) - ATM for SMEs, Bridges, Interventures
Ari Lainevuo, Helsinki-Uusima Region (Finland) – 4.0Ready
Aiga Irmeja, Latvian Digital Innovation Hub - EDIH Latvia – DigiBEST
Ingrid Hindrikson, Tallinn University (Estonia)
Michal Muhl, Slovak Innovation and Energy Agency
Andrzej Stępnikowski, Lukasiewicz Research Network – Institute for sustainable technologies (Poland)
Miriana Bucalossi, Tuscany Region (Italy), 4.0Ready
Interreg Europe Policy Learning Platform
Luc Schmerber, Interreg Europe PLP Thematic Expert, SME Competitiveness
Elena Ferrario, Interreg Europe PLP Thematic Manager
Eugénie Suplisson, Events Expert
Sorush Brandenburg, Thematic Assistant
Interreg Europe Secretariat
Ilaria Ramaglioni, Policy Officer
Laurentiu David, Policy Officer
Key takeaways and insight
The EDIH must find as much as possible a unique selling point in terms of competencies and service offers, in order to rapidly reach a larger target and position itself in the regional and national spectrum of stakeholders. In Fintech, this could be, for instance, risk assessment.
Specific needs of SMEs have to be identified and services built around them. This could be done along specific value chains. For EDIHs it is also relevant to look for future trends and new topics not well covered by other organisations in general. The human-centred approach defined in Industry 5.0 is one of those.
The test-before-invest service, which EDIHs can provide for free to companies, appears to be a potentially strong asset for attracting SMEs, since it is not often available in other SME support environments. This can very well be combined with training and coaching activities and turned into a strong offer for SMEs.
A further approach is the establishment of national platforms for EDIHs for the definition of standardised services, which can be offered to SMEs seamlessly across EDIHs. They can also support the exchanges on the administrative challenges of EDIHs. This will help to increase the visibility and transparency of the offer for all EDIHs. Such platforms have already been established in Poland and the Slovak Republic.
A pragmatic approach is to first define the objectives of the EDIH, including in terms of KPIs, and then look for partners able to support the planned achievements. Experience shows that this helps to sort the potential partners; only the ones able and willing to deliver will stay.
Beyond looking for organisations to collaborate with, it is crucial to look for persons willing to help and create a strong network of people willing to embrace the objectives of the EDIH. Specific informal activities shall be offered to those people, following e.g. a "club" approach.
Beyond the initial uncertainties about EDIHs, their funding and their strategic positioning in national policies, it is important for EDIHs to ensure full support from the relevant policy makers and develop a joint vision. Otherwise, EDIHs might at some point become too dependent on external policy expectations.
Image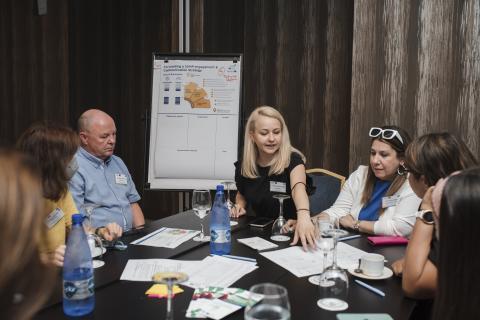 Apply for a peer review!
Find solutions to your regional policy challenges with our experts and selected peers during a two-day peer review.