Innovation vouchers to strengthen regional innovation ecosystems
Smart
Research and innovation capacities
SME competitiveness
08 Mar 2023
14 : 00 - 15 : 30 CEST
Online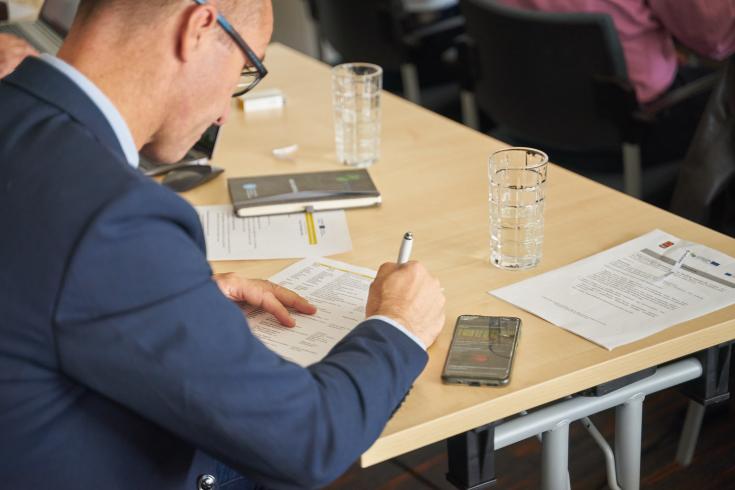 This webinar has ended. You can watch the recording, access the presentations and discover the key learnings in this follow-up article.
---
On 8 March 2023, the Policy Learning Platform is organising a webinar on the topic of innovation vouchers. It is taking place from 14:00 to 15:30, make sure to reserve your spot below! 
In this webinar, we'll explore:
How regional policymakers can use innovation vouchers
How innovation vouchers can support the strengthening of regional innovation ecosystems 

Good practices

using innovation vouchers at the regional level 
Innovation vouchers are small lines of credit (usually ranging from €2000 to €20,000) provided by regional or national governments to Small- and Medium-sized Enterprises (SMEs) to purchase services from knowledge providers such as universities, research centres, or consulting firms with a view to introducing new products, processes, or services in their business operations.
Innovation vouchers have three main objectives:
To stimulate the introduction of product, process, organisational or service innovation in SMEs, which tend to lack leading-edge knowledge compared to large companies or innovative start-ups.
To promote science-industry collaboration and stimulate knowledge transfer. Indeed, SMEs tend to have limited exchanges with universities and research centres due to information asymmetries such as the cost linked to the identification of relevant information providers.  Moreover, universities and research centres tend to have difficulties in finding users of their research.
To foster the formation of networks between SMEs and other academic, research and private partners. Innovation vouchers can be the catalysts for longer-term relationships and collaboration.
What you can expect
Register below