Bio
I am a Thematic Expert on the platform. I create and implement knowledge exchange activities such as webinars, thematic discussions, peer reviews and good practice exchanges. I also co-author policy briefs. I am based in Estonia, Tartu and work for a consultancy called Baltic Innovation Agency. I am interested in developing local innovation ecosystems for entrepreneurial people to boost regional development. My recent focus has been on social entrepreneurship.
Latest activity

Sign up to see Mart's last activities
Publications
Policy briefs (11)
Peer reviews (10)
Event participations
Event
Image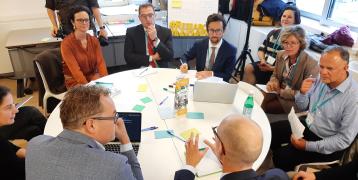 17 May 2023
Hackathons and challenge prizes
On 17 May 2023, the Policy Learning Platform is hosting a webinar on hackathons and challenge prizes. Join our session from 14:00 to 15:30 CEST to learn how to apply these policy tools in your region.
Event
Image
31 May - 01 Jun 2023
Rethinking local policies
On 31 May and 1 June, the Policy Learning Platform is excited to invite you to 'Rethinking local policies' event in Ghent, Belgium!
Event
Image
Member's expertise

Sign up to see Mart's member's expertise
You might want to connect with
6796 member(s)