Climate adaptation: Wetland restoration
Image
Webinar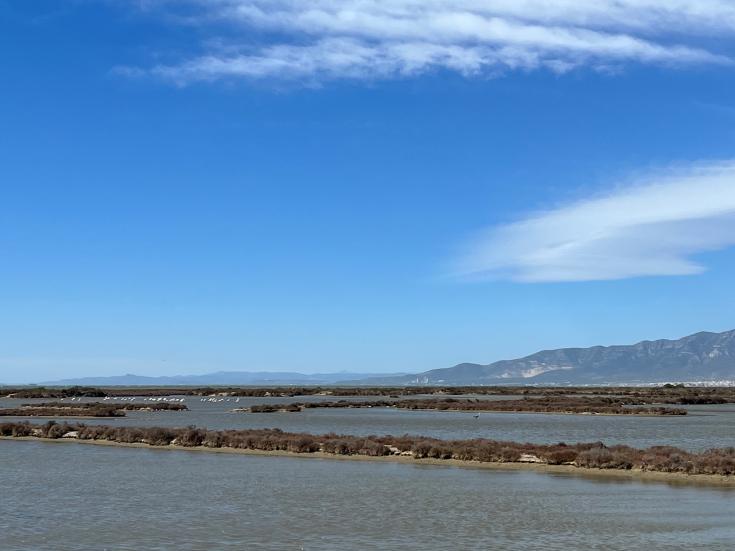 On 28 June, the Policy Learning Platform hosted the second episode of the climate adaptation series, focusing on wetland restoration. 
During the webinar, we explored inspiring solutions, good practices, guidance and recommendations backed by real-life examples of wetland restoration in Belgium, Germany and Romania. 
Explore the recording, key learnings and presentations below. 
Webinar agenda
The webinar has been designed and moderated by Astrid Severin and Magda Michaliková, Thematic Experts of Low-carbon economy. 
---
00:01:02 Introduction by Astrid Severin to the topic of wetland restoration 
00:08:50 Keynote speech by Chris Baker from Wetlands International, Belgium on why wetlands matter
00:24:17 Q&A: If insurance companies can save money by being better prepared for floods, why is the connection not being made? What is the barrier for bringing in more funding for wetland restoration? 
00:26:44 Q&A: If you were a regional government and could enact regional legislation and programme regional funding. What would you do to achieve impact in climate adaptation through action on wetlands by 2030? 
00:30:45 Presentation by Katrien Schaerlaekens, Regionaal Landschap Kempen en Maasland, Belgium, on rivers and wetlands for flood prevention (WLE)
00:45:46 Q&A: How did you get started?
00:48:07 Q&A: The landowners are the hardest people to get on board, what would be your tips and tricks to get them on board? 
00:50:45 Presentation by Dr. Claus Hinz from the Department for Regional Development Weser-Ems, Germany, on Wetlands restoration in the Weser-Ems region
01:00:01 Q&A: How easy is it in Germany to get the local scale approach supported and mobilised? 
01:01:15 Q&A: Coastal settlements can be rich in carbon, is there any assessment of the removal of the clay content? 
01:03:37 Q&A: How much time did you need to get all the legal permissions and especially the permission from the landowners? And how did you generate acceptance of the local people? 
01:06:30 Presentation by Jenica Hanganu from the Danube Delta National Insitute for Research and Development, Romania, on Danube Delta wetland restoration (Delta Lady)
01:16:24 Q&A: How will the farmers be able to capitalise on paludi culture? 
01:18:56 Q&A: How did you manage the 51.000 hectare of restored polder area? Is it a national park or private ownership? 
Panel discussion
01:24:02 Q&A: What are the main success factors for wetland restoration? 
Key learnings
Due to climate change, Europe is facing increasing droughts and floods.
Floodplains are disconnected from rivers. In the most densely populated countries, there is a barrier on rivers every 1.5km.
Wetlands are among the most threatened ecosystems in Europe (35% of wetlands lost since 1970, 70-90% are degraded).
Wetlands are one of the best ecosystems for carbon storage, highly important for biodiversity, water retention, climate resilience and improved soil health.
Wetland restoration priority actions: rewetting drained soils could capture up to 104 million tons of carbon, changing production by switching to paliculture, balancing nature restoration and farming.
Holistic system approach to enable resilient landscapes - co-create with communities and businesses (show them the added value).
Governments, the private sector, and insurance companies need to understand the benefits of wetlands for the economy and upscale the level of support for wetland restoration.
Restoration measures achieve the best impacts and obtain the necessary investments when prepared and co-created at the local level.
People are central to restoration success: raising awareness and educating communities, finding win-win scenarios to get the people on board, and showing the economic benefits.