Image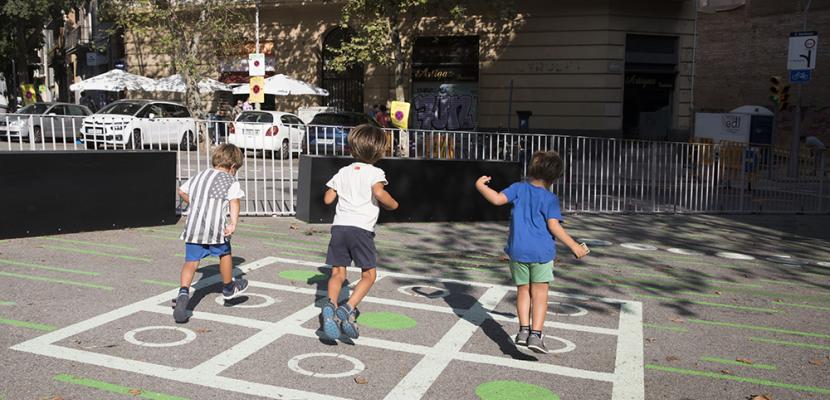 Published on 05 October 2022

Spain
Cataluña
Barcelona
About this good practice
Due to Covid-19, the configuration of public spaces around schools has to be tranformed because most of these spaces were not spacious and families cannot be related, respecting the safety distance to avoid being infected. This fact has caused a large crowd of people in a short time, at the entrance and exit of schools.
Children spend a lot of time in schools, which therefore become the most sensitive and vulnerable places in the city. Environmental pollution, both air and noise; bad conditions in public spaces, and a lack of road safety can lead to more serious risks in these locations. For this reason, it is necessary to prioritize their protection and place them at the center of all urban policies.
This good practice offers the possibility to change the school surroundings at a low cost and with few resources through the tactical urbanism technique. The GP proposes a participation methodology through transversal technical work: it is very important to take into account different departments like urbanism, education, local police, mobility, and the representation of each neighborhood to transform the school surrounding with real demands. There is a specific guide on "How to co-create school surroundings in a participative way" designed to be a reference in this kind of urbanism and educational process.
Each project is based on three kinds of features: green zone, play zone, and rest zone made of different urban furniture, playing spaces, and road safety elements. Sign up to see the expert opinion
Resources needed
Cost average per intervention 70.000 €.
Unitary cost per tipology or intervention:
• School Streets 100 €/m2
• Tactic sidewalk enlargement 125 €/m2
• Normal sidewalk enlargement 250 €/m2
• Habitability improvement 30 €/m2
Evidence of success
In total 218 schools surroundings transformed.
85.000 benefited students.
30.000 m2 space won for pedestrians.
Executed in 60 neighbourhoods: 82% of the city.
Potential for learning or transfer
The tactical urbanism technique.
Co-creation methodology.
Further information
Let's protect schools
Website
Good practice owner
Organisation
Regional Government of Catalonia

Spain
Regional public authority
Members are interested in