Highlights from our annual report 2021
Image
News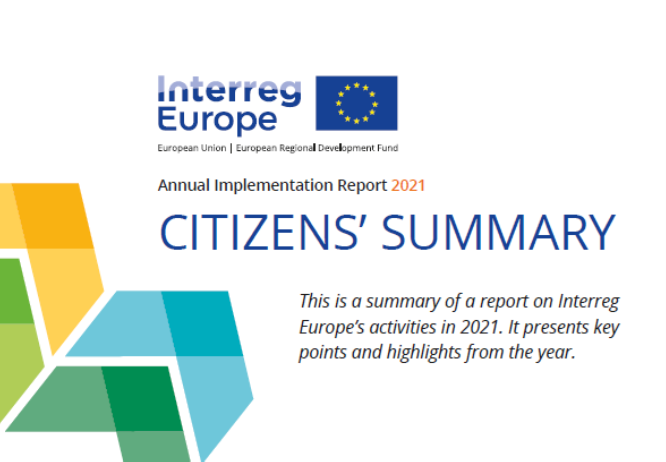 We have just sent our annual implementation report for 2021 to the European Commission. You can find a brief summary about our programme's performance below.
129 of our 258 approved projects closed or were under closure in 2021. The projects have delivered over 1,160 action plans which turned the lessons learnt from the cooperation into actions in the partner regions. The projects reported over 840 policy improvements and many of these improvements mobilised local, regional or national funds - over 1.27 billion euro's worth. You can find out about our projects' activities on their websites and the project results' page.
Our Policy Learning Platform continued to offer thematic events and expert support services mainly using the online formats. The expert-validated good practice database kept growing and now has over 2,700 good practices.
You can find the key information about our last year's work in the citizens' summary. More detail is available in the full report below.