Interregional Innovation Investments: the Work Programme is out
Image
News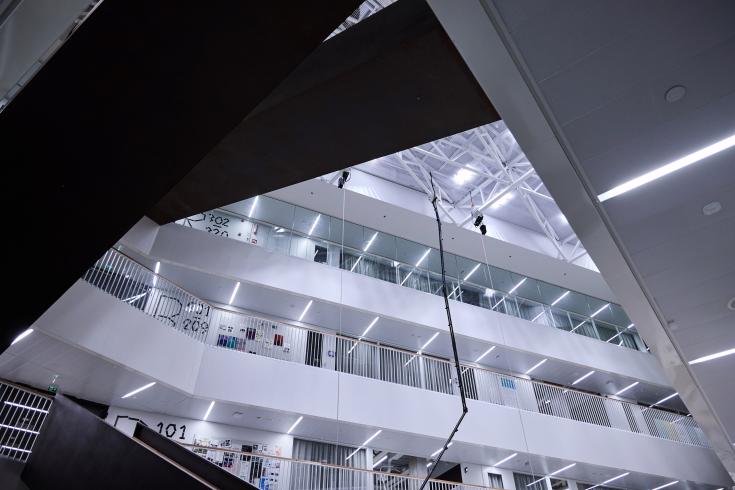 The Interregional Innovation Investment Instrument (I3) offers a chance to boost interregional investments in companies that are bringing innovative products to market at high levels of technological readiness. This ERDF funding stream is focused on supporting interregional portfolios in the areas of green transition, digital transition, and smart manufacturing.
It is available to projects that align with the shared smart specialisation priorities of participating regions. The I3 aims to tap into the unused potential of investment in innovation by bringing together public and private sectors, research institutions, and businesses from different countries and regions to collaborate and drive innovation forward.
Image
I3 Instrument Work Programme – 2023-2024
Last 8 February 2023, the European Innovation Council and Small and Medium-sized Enterprises Executive Agency (EISMEA) published the 2023 - 2024 I3 Instrument Work Programme, which will cover the following:
"

Interregional cooperation

in shared or complementary smart specialisation areas;
Promoting innovation and smart economic transformation for addressing societal challenges in the EU;
Supporting innovation and development of value chains in less developed regions." (Source EISMEA)
A capacity-building initiative targeted at less-developed regions was launched in late 2022 (strand 2b). The deadline for the submission of proposals is 16 march 2023. In the second quarter of 2023, new initiatives will be unveiled to address digital, green transition, and smart manufacturing challenges identified in the New European Innovation Agenda.
These initiatives will offer financial and expert support to help mature innovations reach commercialization and scale up. They will also create new value chains in regions with less development.
Regional Innovation Valleys
The EU is providing funding of EUR 100 million from Horizon Europe and EUR 70 million from the I3 under the European Regional Development Fund, to support Regional Innovation Valleys.  The initiative will involve up to 100 regions committed to enhancing the coordination and directionality of their R&I investment policies.
The regions will prioritize 3-4 inter-regional innovation projects, including deep-tech innovation, linked to key EU priorities. It will build on existing programs, such as the Smart Specialization Strategies and the Partnerships for Regional Innovation (PRIs), and leverage the specific assets of each region to facilitate collaboration and drive innovation.
This initiative aims at coordinating current efforts aimed at enhancing and linking industrial and regional innovation ecosystems, including I3 under the Cohesion Policy, Startup Villages as part of the Long-Term Vision for Rural Areas policy, Euroclusters under the Single Market Program, and Horizon Europe including European Innovation Ecosystems, Startup Europe, Widening Participation, Strengthening the European Research Area, Missions, and the work of the EIT's Knowledge and Innovation Communities and Regional Innovation Schemes.
Interreg Europe resources on this topic: