Bio
During his career as innovation and economic development consultant Luc has acquired specialized knowledge in the fields of impact creation, technology take-up, economic development,  start-up centers and cluster initiatives. Luc has over 25 years of experience in the design of business support ecosystems.
Luc is a thematic expert for the Interreg Europe PLP in the field of SME competitiveness since 2018.
Latest activity

Sign up to see Luc's last activities
Publications
Policy briefs (12)
Peer reviews (11)
Event participations
Upcoming events (1)
Past events (3)
Event
Image
15 Jun 2023
Supporting the social economy in 2023
On 15 June 2023 from 14:00 to 16:00 CEST, the Policy Learning Platform is organising an online discussion on the topic of supporting the social economy in 2023.
Event
Image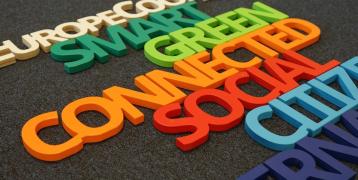 15 Mar 2023
Europe, let's cooperate! 2023
The 9th edition of Europe, let's cooperate! interregional cooperation forum took place on 15 March 2023. It marked the launch of our second call for project proposals. The 2023 edition was an in-person event hosted in Stockholm, Sweden. Material and follow-up are available on the event website.
Event
Image
Event
Image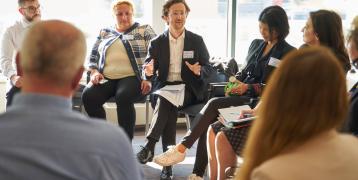 Member's expertise

Sign up to see Luc's member's expertise
You might want to connect with
5253 member(s)