Wine routes and sustainable tourism: 3 key learnings
Image
News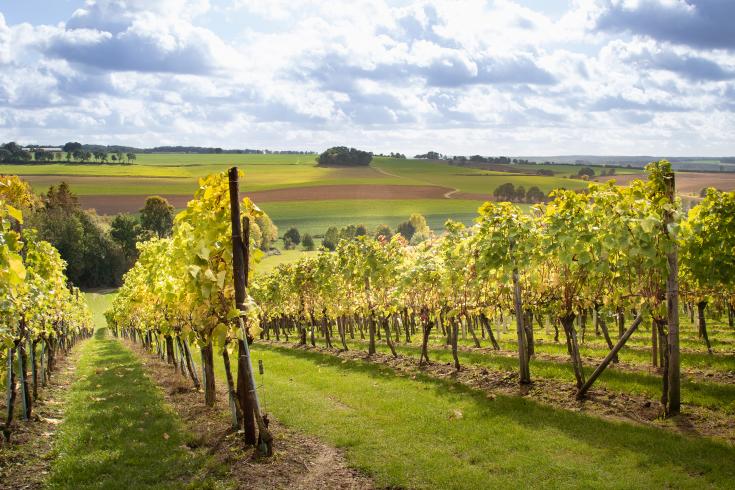 Wine is a unique theme in the South-Limburg region in the Netherlands. There are 20 professional vineyards covering 90 hectares in the region.
The Tourist Board in South-Limburg joined the BRANDTour project to find out how to diversify their tourist-related activities and promote a high-quality offer to their visitors. Cooperation with partners from other more traditional wine-growing regions gave them new insights and inspiration.
Thanks to Via Francigena in Italy, a walking route through vineyards, they found out how to bring together small businesses and involve them in the tourist offer. A walking route, Camí de Cavalls, in Spain showed them how such a route can create diversification in tourist activities.
As a result, four new sign-posted wine routes, which have opened recently in South Limburg region - Noorbeek, Winthagen, Ubachsberg and Meerssen, bundled into a high-quality tourism offer called the South-Limburg Wine Region.
Wine routes and sustainable tourism: 3 key learnings 
Now we give the floor to Manon Luijten, Marketing Manager at Visit Zuid-Limburg, to share with us some insights into the lessons learnt from her experience implementing this new tourism offer.
At Visit Zuid-Limburg, we know how to translate the unique DNA of our region into relevant information that inspires our guests. The 6 phases of the customer journey are central to this. This means that we are there for our guests before, during and after their stay. Whenever they want and via the medium they prefer.
Wine in South Limburg is part of the unique DNA of our region. But how do you begin to develop a new theme to put the region on the map? Based on the knowledge gained in the Interreg Europe project BRANDTour, we found the right approach and subsequently wrote our action plan Wine Region South Limburg. Throughout the project we noted a few learnings for us and our partners:
Learning 1: Don't start too big
We started with 1 wine route in 1 municipality. This allowed us to develop the product well and in a small committee. After the successful launch of the first wine route, other municipalities reported their interest in developing a wine route as well. An additional advantage is that you as the Destination Management Organisation (DMO) have more control over the planning and handling of the project.
Learning 2: Involve all stakeholders
It is important to involve all stakeholders in the development of the product. The municipality and the vineyard owners can provide very contradictory but also refreshing insights. If there are any issues, everyone is at the table to resolve them.
Learning 3: Wine routes, an opportunity for sustainable tourism 
Now in the pandemic time, it turned out that walking is one of the safest ways to recreate. As Visit Zuid-Limburg has developed not one but several wine routes, these routes contribute to the safe distribution of tourists and holidaymakers in our region.
Visit Zuid-Limburg was pleased with the project approach of the Wine Region South-Limburg. We are now also applying this approach to the development of other themes that are unique to our region. 
Want to know more?
Visit BRANDTour project website and:
Or flip through our 30 stories publication to learn about other policy changes throughout Europe.
Header picture: © Visit Zuid-Limburg