Development of Smart Island and Smart Tourism Strategies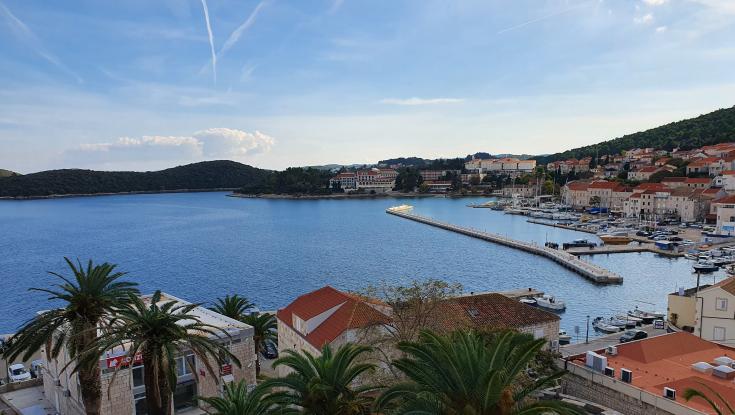 On 10-11 November 2022, the Policy Learning Platform organised a hybrid peer review for the benefit of the town of Korčula.
Current state of affairs
The tourism industry is dominant in the economy of the Town as well as on the island of Korčula. Other industries such as agriculture, construction and other services are highly dependent on tourism activities or distributing their output through tourism. Covid-19 made it obvious that the Town and the island of Korčula need a more diverse, sustainable and resilient economy.
Under the Smart Island agenda, it is the town's goal to strengthen the resilience of the local economy by initiating and supporting smart tourism, digitalization in the management of infrastructure, cultural and natural resources, creating an environment for the growth of the digital economy (ICT, creative industries, marketing etc.).
Peers from across Europe
Alongside Mart Veliste and Rene Tonnisson, our SME competitiveness experts, three excellent peers were invited, and participated in the peer review:
Nicolai Strøm-Olsen, Start-up Migrants, Norway
Kristel Oinberg-Kelder, Kuressaare Coworking Space Edukontor, Estonia
Adrian Boukalov, European Alliance for Innovation, Helsinki
The experts came together to share their experience and to provide recommendations for ways of tackling the challenges related to developing smart tourism strategies. They provided the host with valuable insight, know-how and practical suggestions for solving the challenges presented above.
Recommendations
When designing a programme to attract digital nomads and remote workers, one should start by deciding who is the intended target group (e.g. where they are from and which sectors they represent) as different support services and working conditions will be expected.
Furthermore, collaborating with pre-existing international co-working networks can have essential benefits instead of opening up a stand-alone co-working space or incubator. By opening their branch in the region, their brand and access to existing communities will make it much easier to become known and perceived as trustworthy among nomads.
In the long-run, an incubator can bring more added value to a region than a co-working space. Incubators are programme and content-based approaches for entrepreneurs. Their value is twofold. First, the City will benefit more if new companies are founded and business models are tested within the city limits (compared to somebody working distantly for a company elsewhere).
Second, if the incubator is successful, it would also enable marketing of the region as a suitable environment for business growth, attracting even more businesses. For Korčula, it would make sense for the incubator also to have a specific tourism industry component, as it can be a competitive advantage and help create a unique offer for potential entrepreneurs.
Furthermore, to build Korčula as a Smart Island, it would be good to use it as a test-bed for travel tech startups. Korčula city could become a living lab that offers tourism businesses their first customers.
Tourism seasonality enables to create an "incubate – pilot" schedule where the teams know they only have 4-5 months to launch their service/product before tourists arrive. This way, a couple of tech-solutions could be piloted in a real-world setting each year.
To solve the challenge of tourism seasonality, the City could organize a 48h hackathon with the local community and stakeholders on the sustainable, off-season, alternative and slow tourism products.
The hackathon would help identify ideas for diversifying the tourism offer of Korčula. Other regions have shown promising results by involving local citizens in co-creation processes for finding the best solutions to challenges. 
Apply for a peer review!
Find solutions to your regional policy challenges with our experts and selected peers during a two-day peer review.