Funding and implementing Smart City testbeds
Image
Matchmaking
On 24 August, the Policy Learning Platform organised a matchmaking session for the Ministry of Industry and Trade (Mpo), Czech Republic.
The host, together with the Czech Ministry of Regional Development, and the national Smart City Policy coordinator, is planning to set up Smart City testbeds in different cities across the country, supporting the promotion of Czech-based technologies and solutions for cities.
The objective of the meeting was to showcase how such testbeds have been implemented, managed, and funded in other European regions.
Peers
Alongside our experts, Mart Veliste and Rene Tõnnisson, peers from across Europe were invited to share with the host their good practice and recommendations. 
Cornelia Dinca, Amsterdam Smart City programme, International Liaison Manager (Netherlands),
Kaisa Spilling, Forum Virium Helsinki, Development Manager (Finland),
Kalle Toivonen, Testbed Helsinki, Senior Advisor Digitalization and New Technologies, City of Helsinki - Economic Development, Innovations and New Experiments (Finland).
Access the full follow-up report to explore all key takeaways and follow-up actions.
Some key takeaways
The Amsterdam and Helsinki experiences prove that the development journey can begin with a spark ignited by project funding.
It makes sense to start small, tap into existing "energy" (i.e. motivated people, businesses), and strengthen already active communities and testbeds. Agility and adaptability are important characteristics in the initial stages of setting up testbeds.
Stakeholders and partners can contribute in different ways. For example, research institutions and non-profit associations could contribute in kind.
Institutional, economic, regulatory and behavioural dimensions are essential. A testbed should use a citizen-centric approach where the city and the companies work with residents.
City experts also learn valuable insights through co-creative processes. It is not enough to showcase companies' projects. The products need to be tested in a real-life setting so that companies can get practically valuable feedback. "Agile piloting" is excellently suited for testbeds.
It is more appealing to first talk about what problems are being solved, not what solutions are being offered. The former makes the themes relatable. The latter can come off as a sales pitch, alienating some audiences.
The public sector needs to offer tools for sparking innovation in the cities.
Effective are situations where top-down policies are bridged with bottom-up projects. It always makes sense to link piloting programme themes directly to a city's development programme.
Some key practices identified
Image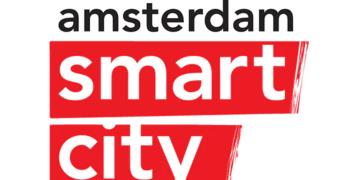 AMSTERDAM SMART CITY
Amsterdam Smart City is a partnership between different stakeholders to offer a common ground for cooperation towards a sustainable urban model.
Image