How to support local governments in strengthening local circular economy
Image
Matchmaking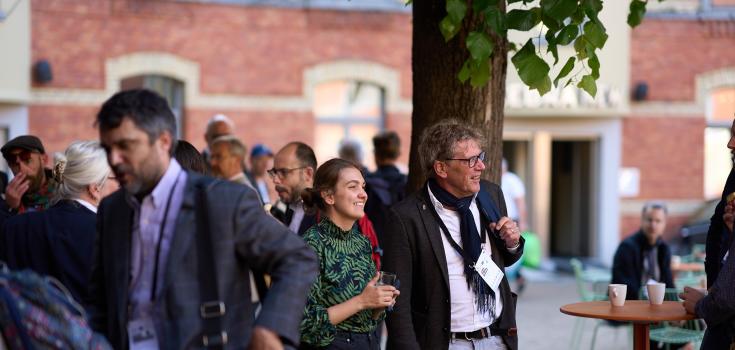 On 1 June 2023, the Policy Learning Platform organised a matchmaking at the request of Province Oost-Vlaanderen to explore the province's options for supporting circular economy.
The Province is working with local governments in the region to boost circular measures and policies, however, the take-up and subsequent translation into local ecosystems is still very slow.
In order to ensure that circular economy measures are included in the next round of local policy plans, and that circular economy funding can be leveraged accordingly, the Province requested this matchmaking to learn about other regions' experience.
Our experts Astrid Severin and Magda Michaliková, organised and moderated the session.
Host and participants
Beneficiaries
Peer Experts
Interreg Europe & Policy Learning Platform
Key Takeaways
Translate general policy targets into specific eco-systems objectives by defining and prioritising very specific goals relevant for local context.
Success depends on cooperation, stakeholder involvement and the adoption of a shared view and vision.
Identify and include key stakeholders and start a circular economy cooperation group (stakeholder involvement.
Endorse collaboration of several small municipalities so they can apply for funding together.
Develop a regional circular economy roadmap.
Have a systemic approach, but implement gradually through specific actions.
Communicate the benefits of circular economy both externally (stakeholders, media) and internally (staff and campaign workers).
Develop a PR campaign, work with the media and select communication tools which will work best within the local context. Create visibility – use a branded waste collection truck for special waste streams (batteries, light bulbs, etc.) to raise awareness.
Prepare a special Circular cookbook (i.e. Apeldoorn) for stakeholders and municipalities, show what can be directly and indirectly influenced.
Organise a zero-waste week to spread awareness, including various events, shows, a market, a fashion show with second hand clothing, clean-ups, upcycling, a zero waste walk.
Have a deep understanding of your challenges; ensure availability of data and monitoring of impact (also for communication of results).
Develop and support zero waste activities such as repair cafés, second-hand stores, zero waste stores, etc. Reuse and repair activities have excellent local job creation and community building potential.
Reuse water (grey water management) in public spaces and buildings.
Implement circular purchasing and green public procurement at regional and local levels. Walk the talk.
Work with prizes and awards. Give something and get something.
Focus on local waste streams of particular interest for the local value chain i.e. biowaste > compost > biogas > fuel for waste collection truck; e-waste; textiles; packaging.
Reuse materials in public spaces and art projects (i.e. wood and stones from demolition).