European Research Area: setting up thematic partnerships
Image
News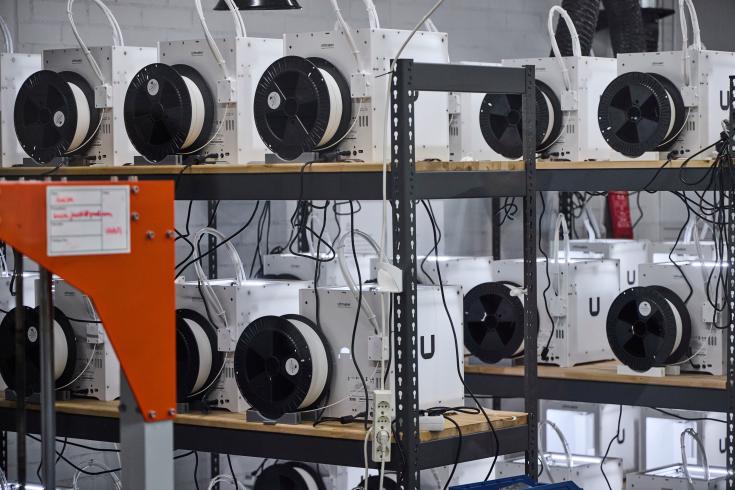 The establishment and funding of European partnerships, as part of the European Research Area (ERA) and the Horizon Co-Fund Action Programme, are important initiatives to enhance national and regional collaborative research and innovation investment in Europe and beyond.
The European partnerships, aligned with key sectors and thematic priorities, will:
Facilitate the exchange of information and good practices among countries and regions,
Provide robust guidance and tools,
Support networking between institutional stakeholders,
Involve regional ecosystem stakeholders,
Stimulate service, policy and organisational innovations and bring together a broad range of players with a common vision of the future of the given sector.
European partnership on Personalised Medicine (EP PerMed)
For example, the emerging European partnership on Personalised Medicine (EP PerMed) provides a good illustration of the benefits for regional innovation stakeholders. It highlights the importance of connecting different policy and funding mechanisms – Horizon Europe and the Structural Funds. Such integration is necessary to design and launch the partnerships and create sustainability and long-term initiatives.
The proposed EP PerMed finds its origins in two initiatives:
The achievements of the IC-PerMed [the International Consortium for Personalised Medicine] platform, which brings together over 30 countries and regions to optimise healthcare policies to foster personalised medicine,
The ERA-PerMed, which, in turn, allows regional and national funding agencies to jointly fund transnational consortia dedicated to personalised medicine with over 130 MEUR. These and other initiatives are being mobilised – with the encouragement of the EC - into the forthcoming European partnership for Personalised Medicine.
To date, over 45 national and regional authorities/funding agencies have joined and indicated their willingness to invest close to 200 MEUR which will be matched by the EC with up to 100 MEUR.
The ERA call for proposals for partnerships is going to close on April 13th (EU Funding & tenders).  A number of strategic documents relevant to the EP-PerMed can be found here: EP PerMed: Towards a European Partnership for Personalised Medicine - ICPerMed.
Interreg Europe projects
Regional and local policymakers involved in interregional cooperation projects may find interesting opportunities in joining this or other European partnerships. For instance, the current Interreg Europe project portfolio includes a number of health-related projects. 
There are also two more recent projects:
CARES: Remote Healthcare for Silver Europe;

Lead partner

: Kujawsko-Pomorskie Voivodeship, Poland
NEAR: New social services: innovative tools and skills for person-centred and community-based social models; Lead partner: Regional Government of Navarre, Spain
EP PerMed is actively looking for regions that are willing to further support and co-invest within their research and innovation communities as well as the health and social care systems through regional or structural funds.
If you are interested to join this future initiative, you can contact one of the EP PerMed regions such as the Tuscany through their Life Sciences expert: [email protected] or directly the EP PerMed coordination team at [email protected]