Initiatives for low-quality second-hand clothing
Image
News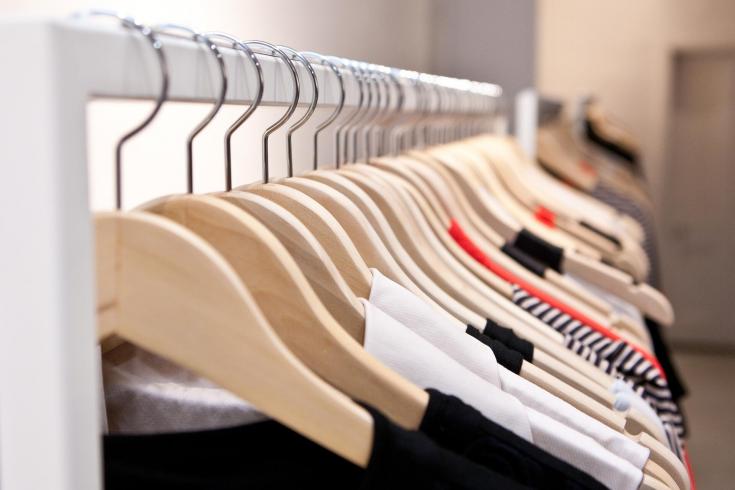 The Interreg Europe Policy Learning Platform received a question about what can be done locally with low-quality second-hand clothes. In particular, to receive information about ideas and projects that could be replicated in other regions to foster circularity and sustainability.
Below, a number of good practices are presented that have been identified in the context of Interreg Europe projects as well as other information and knowledge gathered in the context of interregional cooperation.
Good practices
Besides the aforementioned good practices, the output of the RESET interregional workshop on 'Recycling in textile and waste disposal' might also be of interest. Including this presentation on
This article from the CECI project on how to make an impact with circular fashion sums up the proceedings of a webinar organised by the Municipality of Mechelen (Flanders, Belgium) which aims at becoming a circular city by 2050: for this transition to happen, actions will need to be carried out to increase resource efficiency in the textile and clothing sector, including by encouraging reuse and 'revaluing' clothes.
Other relevant policy information
European Commission, New Circular Economy Action Plan: adopted in March 2020 as one of the first main initiatives under the European Green Deal (EGD), the new Action Plan has prepared the ground for:

a comprehensive EU Strategy for Textiles which, among others, will aim at boosting the EU market for sustainable and circular textiles, including the market for textile reuse. Such strategy is expected for publication in the third quarter of 2021;
a Sustainable Products Initiative, to be published by the end of 2021, which will look at ways to increase the durability, repairability, recyclability of various classes of products, including textiles, and will address the presence of harmful chemicals in such products;
European Environmental Agency, briefing on 'Textiles in Europe's circular economy';
RREUSE (Network of social enterprises active in re-use, repair and recycling):

#WardrobeChange recommendations for the EU strategy for sustainable textiles;
Publication, 'Ethical principles for the clothing re-use sector';
Interreg Europe Policy Learning Platform services
Matchmaking sessions are two-hour meetings, online or face-to-face. They are designed to bring together a group of policymakers having the expertise and competence to discuss your particular question. For two hours, they are at your disposal to discuss your challenge and offer solutions.
Peer-reviews are two-day meetings, online or face-to-face, involving an international team of experts and peers. Based on your specific needs and challenges, peers selected carefully on the basis of targeted calls among the community members, share their expertise for your benefit. After a thorough analysis of your policy context, they provide targeted feedback and offer concrete solutions to you and your stakeholders.
Our Thematic Experts on Environment and resource efficiency are at your disposal and ready to organise a matchmaking or a peer review to help your city, province or region to address any policy challenge that you have. In this
you can discover users opinions about our services, including matchmakings and peer reviews.
Look at previous examples of peer reviews on the topic of circular economy: