The commercialisation of research results: key insights from the online discussion
Image
News
On Friday,  3 February 2023, our Platform organised an online discussion on promoting the commercialisation of research results. 
In this article you can read main insights shared in this event that brought together people involved in Interreg Europe projects (BRIDGES, EIS and TraCS3), under the moderation of Arnault Morisson and Marc Pattinson.  
The commercialisation of regional academic knowledge and research results is an important activity to strengthen regional innovation capacities. It requires enhanced university-industry collaboration and involves patenting, licensing, and academic spinoffs (Perkmann et al., 2013).  
To support commercialisation, many universities have:
established specialised structures, such as technology transfer offices, science parks and incubators
created supportive internal rules and procedures (see Helsinki innovation services for an overview of activities that can be conducted in universities to promote the commercialisation process).
Focus on: the Research Valorisation Programme 2.0
The Research Valorisation Programme 2.0 (RVP 2.0) is an initiative jointly conducted by the Romanian North-East Regional Developement Agency and the World Bank. It aims to facilitate the commercialisation of research results for public research organisations (PROs).
The 10-month program conducted in English offers mentoring and capacity-building as well as opportunities for interaction between PROs and the industry to support the exchange of knowledge on marketing strategy, intellectual property rights, commercialisation strategies.
The program shows that expert animation and coordination are very important to foster interactions among different triple-helix actors and to provide the grounds for research teams to communicate, share ideas, knowledge, and approaches, meet with mentors or experts in other (business) sectors. 
RVP 2.0 is a TraCS3 good practice. 
Key insights from participants
Regional platforms that offer targeted support services for promoting the commercialisation of research results can be a tool to limit regional fragmentations stemming from multiple university technology transfer offices (TTOs). The establishment of such a platform and the identification of field of support must be conducted in collaboration with regional universities.
The use of inducement prizes and competitions to address regional place-based societal challenges can be a relevant policy tool to reach beyond the usual regional innovation players.
Iducement prizes are flexible policy tool that can be used to solve a wide range of diverse challenges by offering a compensation reward that can be monetary or non-monetary.
Some European regions are using inducement prizes to strengthen university-industry collaboration and to foster greater regional commercial applications of research results, see for instance:  Tampere hackathons,  Sofia hackathons, and open innovation challenges. 
In EIS, the good practice Identifying and Commercialising University Research (ICURe) highlights the importance to promote an innovation culture among academic researchers to build the ground for commercialisation opportunities of research results. The ICURe was thoroughly evaluated highlighting KPIs to monitor successful commercialisation of research results. 
Interregional value chains mapping can be strategically used to identify research results' priorities. This would bring out their commercialisation importance for regions that aim to build scientific and technological capacities (see BERRY+ project).
Further reading resources
Image
Policy brief
Image
University-industry collaboration
Find out in this policy brief why university-industry collaboration is a key component of the regional innovation policy-mix. Successful exploitation of research and development results is fundamental for regional competitiveness.
Image
Workshop
Image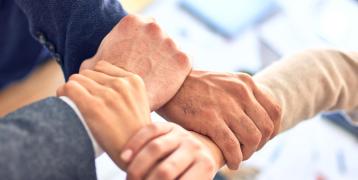 Image
Policy brief
Image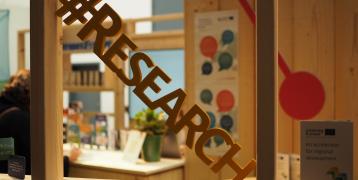 Image
Check our policy helpdesk
Our Platform experts are here to guide you with whatever your policy challenge. Reach out today.